Madeira Nature Festival is the "youngest" festival in the considerable festival's family on Madeira Island, Portugal. I found it an incredibly interesting and unique initiative, and I can not wait to participate in the Nature Festival 2019 edition. 
Just like after the Flower Festival, I will publish a detailed review. For now, I would like to give you some general information as well as first-hand tips from Iva, our recent guest. 
QUICK UPDATE 01-10-2019:
The Nature Festival Program for 2019 has been updated and published by Visit Madeira on their Facebook account today. On their official site, you will still find the old version.
Thus, some parts of the original post below are no longer valid. You can enroll in the office on the left side of the tourist information office.
Here is the updated programme of the Madeira Nature Festival 2019:
Madeira Nature Festival – What?
Madeira attracts tourists with a rich festival agenda. The Nature Festival taking place each October is one the most popular events on the island, together with the Carnival, Flower Festival, Atlantic Festival, Wine Festival and Christmas and New Year's Eve Celebrations. It was held for the first time in October 2011.
The main idea of the festival is to promote activities taking place in nature. During that period visitors can experience, entirely free of charge, a wide range of activities and tours, which for the rest of the year are paid.
Examples of such activities are: 
Climbing tours
Mountain bike tours
Horse riding
Jeep tours
Ocean diving/aquarium diving
Levada walks
Canyoning
Paragliding
Coasteering
Surfing
Sup stand up paddle tour
6th of October – Saturday – will be focused on mountain activities while the 7th of October – Sunday – will be the day of water-related tours (catamaran, sailing, sailboard, kayak and more).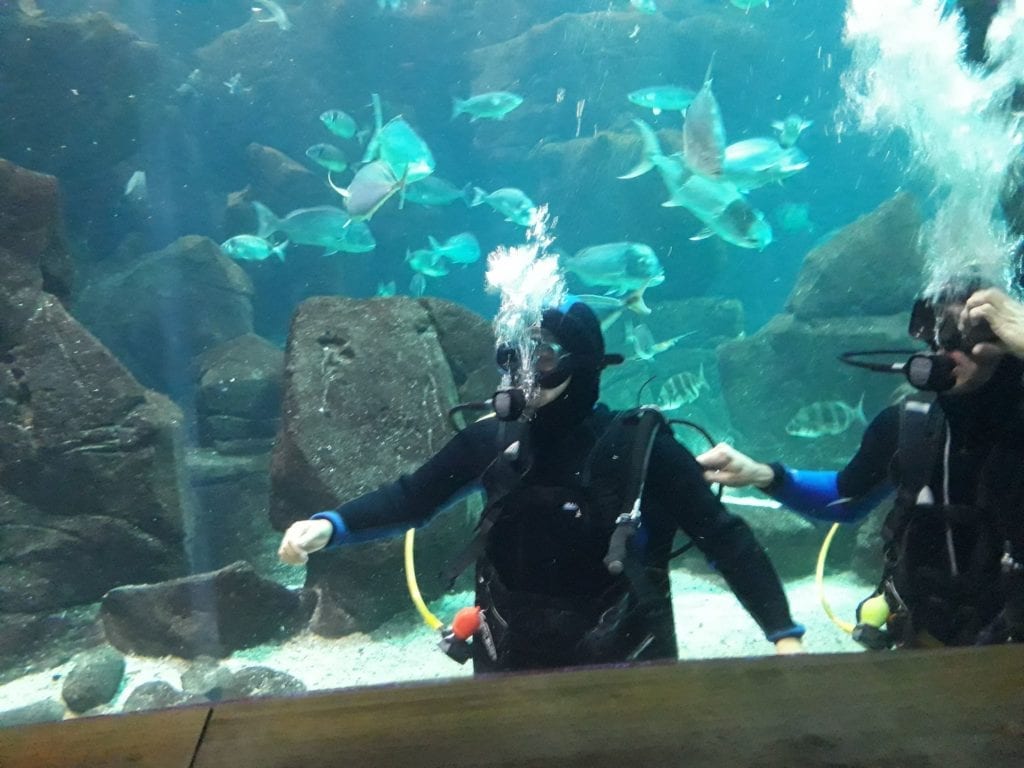 Madeira Nature Festival – When?
The Madeira Nature Festival 2019 lasts 6 days: between Tuesday, 2nd of October until Sunday, 7th of October 2019. 
The official programme can be found and downloaded on the official website of Visit Madeira. 
SEE: SOURCE
Madeira Nature Festival – 

Where?
The activities take place all over the island, however, there are also events taking place in Funchal.
As always, on the Avenida Arriaga, you will be able to watch concerts, theatre and folklore group performances. On some of the days, there will also be a free entry to the Botanical Garden, however, the free tickets are limited to 20 per day. 
Madeira Nature Festival – 

How? 
That's the hardest part! To be able to participate in those great activities, you will need to be patient and register personally and in advance. Tickets are limited, so you should arrive at the registration place as early as you can. 
Registration for the festival activities opens at 10 am and is open until 6 pm. It is located on Avenida Arriaga at the Tourism Information Desk:
According to the official website of Visit Madeira: Registrations are limited to a maximum of enrolling participants accordingly to each activity, and to a maximum of two activities per person.
Most of the activities take place far away from Funchal. If you do not have a car and wonder whether transport to these activities is also included, I can reassure you – yes it is. You are required to arrive at an agreed time at a pick-up location in the centre of Funchal, where you will meet your tour operator. Last year's meeting spot was in front of the CR7 Museum.
 Madeira Nature Festival 2019 –

Best tips
Who would be a better source of information about the Nature Festival than Iva, our recent guest?
SEE POST: YOUR MADEIRA STORY – ERASMUS PROGRAMME IN MADEIRA 
Iva participated in the Nature Festival activities last year during her Erasmus programme in Funchal.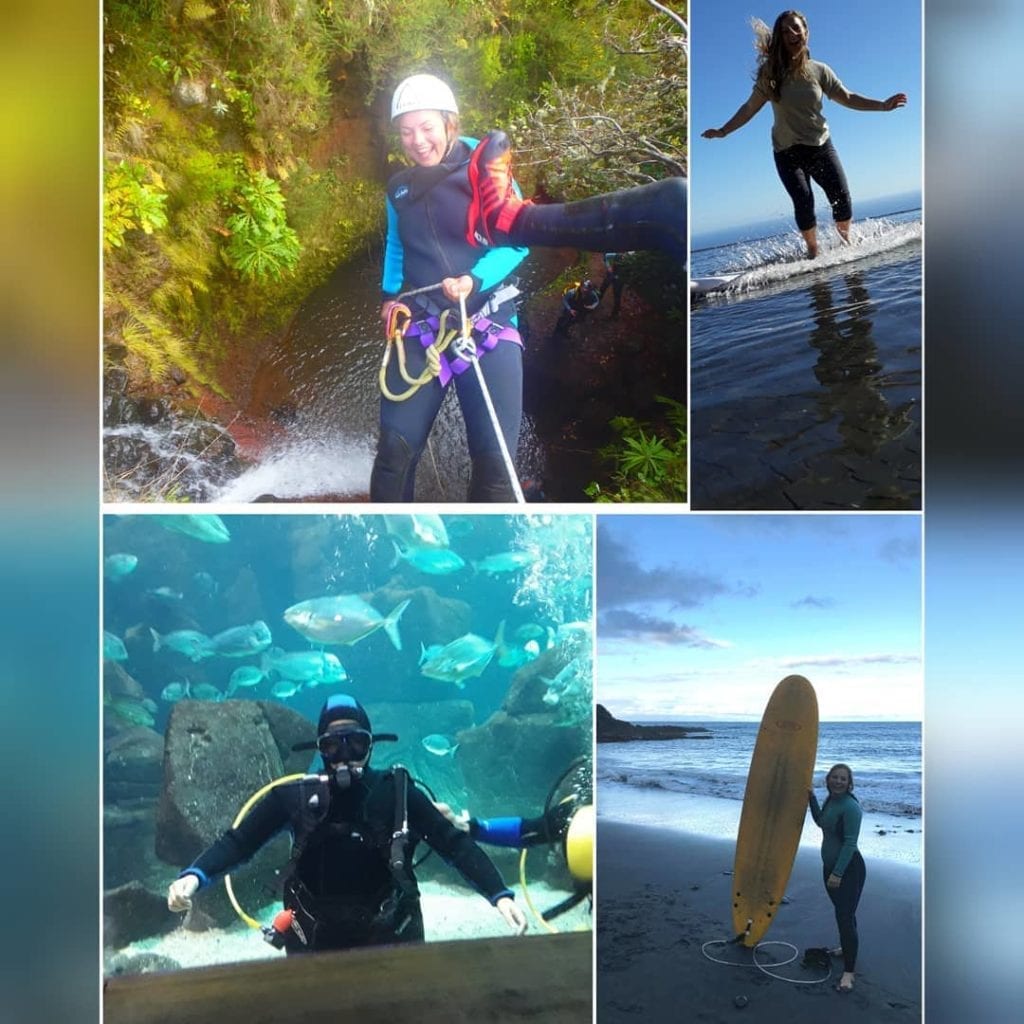 She is a big fan of the Nature Festival and based on her last year experience, she came up with a couple of useful tips:
DO NOT BE LATE: Line up in front of the registration office before the opening, so before 10 a.m., as there are many people waiting for their chance to book a spot.
ARRIVE IN MADEIRA BEFORE THE WEEKEND: In the first days of last year's edition, some tourists were not even aware of this opportunity. It was much easier to get a free spot during the weekdays. During the weekend, more people had time off and it was much busier and difficult to get a spot.
KEEP AN OPEN MIND: Some activities are more popular that others. For example, paragliding spots are very limited and tend to become unavailable very fast. When waiting in line, prepare a list of TOP3 or TOP5 activities, do not focus on just one of them. Sometimes, seemingly unattractive activities can turn out to be great fun. Keep an open mind and open yourself for new experiences.
Check out her full post about participating in the [Nature Festival in Maderia] as well as her recent interview about the [Erasmus programme in Madeira].

So… Will I see you in Madeira during the Nature Festival 2019…?
Would you like to organize a wedding on Madeira Island or Porto Santo?
Do not miss our latest posts, follow us: