Are you considering working remotely? You now have a lovely opportunity to work while living on a beautiful European island, where the Atlantic Ocean meets high mountains. An island where Portuguese culture meets both Hawaii- like and Iceland-like landscapes. An island, where the more you explore, the more you want to see and your bucket lists magically get only longer and longer…
Add to it the highest fixed internet speeds in Portugal, and there you have it – one more reason to join the Digital Nomads Village in Madeira.
Destination: Madeira Island
Hiking through lush UNESCO forests, exploring the island's secluded gems, swimming with dolphins in the open ocean or observing the sun rising above the clouds wrapping beautiful mountain peaks is just some of the things you can do on Madeira – the Pearl of the Atlantic.
Discover Madeira Island:
The Portuguese Madeira Island is a popular travel destination, attracting visitors with its beautiful, varied landscapes, amazing hiking trails, broad events & festivals agenda, great cuisine and pleasant weather all year round.
Madeira Island is a destination where tourists frequently return to see more, as exploring all the island has to offer during one short trip is impossible. That's why, being able to relocate there for a couple of months and exploring it bit by bit each week seems like a great option.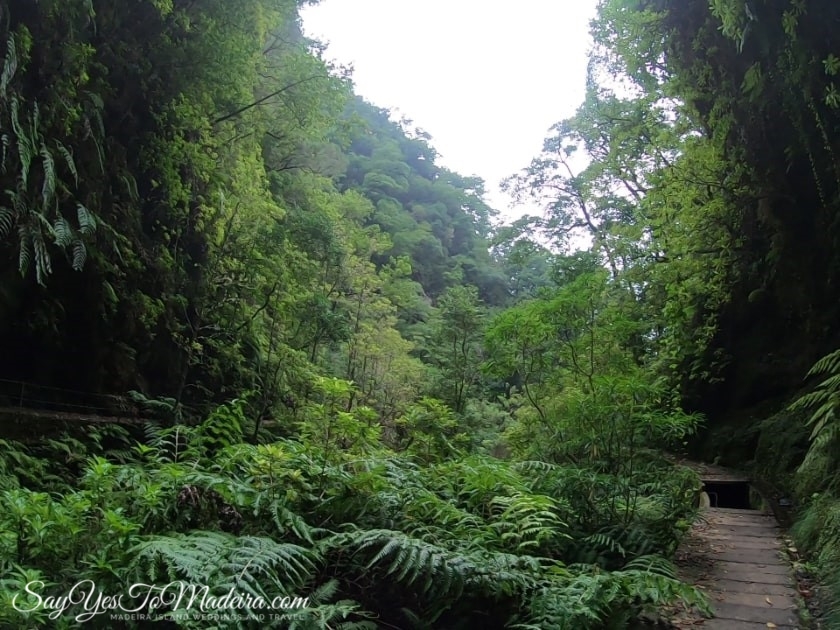 Madeira Island belongs to Portugal. The official currency is EURO and the official spoken language Portuguese. Many locals speak or understand English and you should always find someone around who speaks foreign languages. In many restaurants you will find menus in more than three languages.
Of course, it would also be a great chance to pick up the most common, basic Portuguese phrases or even start learning Portuguese. We recommend this very interactive website for self-study of European Portuguese (all levels).
What is exactly a digital nomads village?
Digital nomads are remote workers who take advantage of the flexibility to travel the world while they work. It is a great way to combine work with travel by temporarily staying in wonderful destinations and exploring them after working hours.
Digital nomad villages provide them with good working infrastructure, but also allow them to meet interesting people from around the world and be a part of an active community.
Digital Nomads Village on Madeira
Although expats and remote workers living on Madeira are nothing new, it wasn't until 2021 when the first official Digital Nomads Village was opened. It immediately got a lot of positive response resulting with almost 5000 registrations from more than 90 different countries.
With at times 200 applications per day, the The Digital Nomads Village Crew got their hands full from the start, but they are extremely happy with the successful outcome.
Last month only Ponta do Sol area welcomed 75 Digital Nomads and almost two hundred more found accommodation in different areas of the island.
Ponta do Sol – the heart of the Digital Nomads Village
The Nomad Community is centred around a charming village in one the sunniest areas of Madeira – Ponta do Sol.
See also: Attractions in Ponta do Sol area
The free working space in Centro Cultural John dos Passos in Ponta do Sol can accommodate 30-40 people daily (with all the safety COVID-19 measures, such as masks and social distancing in indoor & outdoor spaces).
Different cafés and restaurants in the village centre are also welcoming digital nomads, where they can work, eat & drink, and obviously – use a free wifi.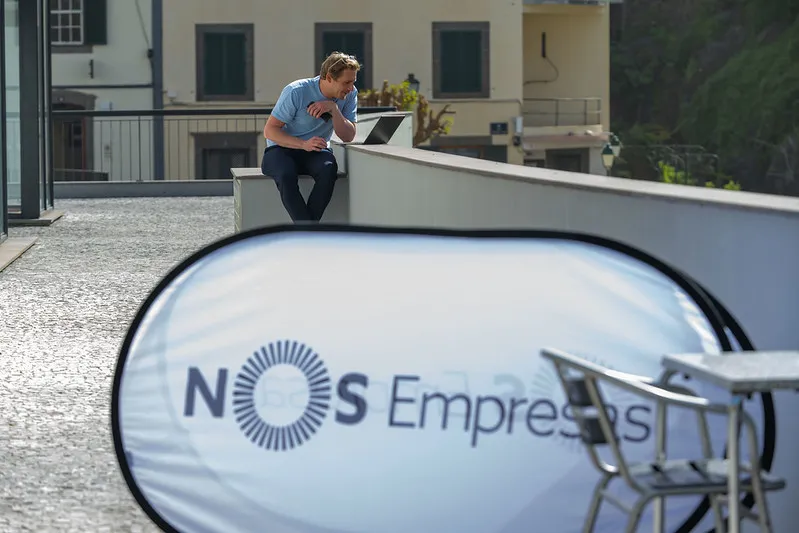 Becoming a Digital Nomads Village in Madeira – how does it work?
What will happen with your inquiry once you click on the "BOOK YOUR SPOT!" button and decide to register?
You will receive a personalized welcome e-mail, addressing all the questions you mentioned in your application. You will get assistance and tons of information on finding a suitable accommodation, available working spaces, tips regarding COVID-19 regulations and testing on Madeira, finding local partners, getting a visa or even things such as starting a company.
Most of all, you will get access to the official Slack channel of the Madeira Digital Nomads Village community, where you can find housemates, travel partners and useful tips from those who are already there. Also, information about exclusive nomad events, workshops, coffee clubs and trips.
How to find mid-term accommodation on Madeira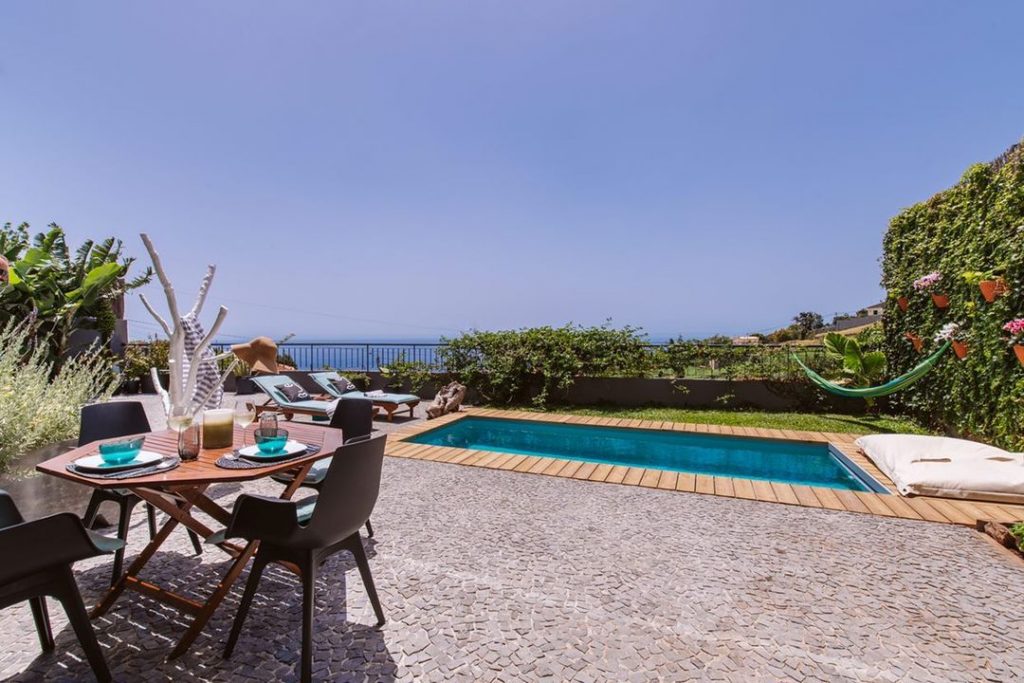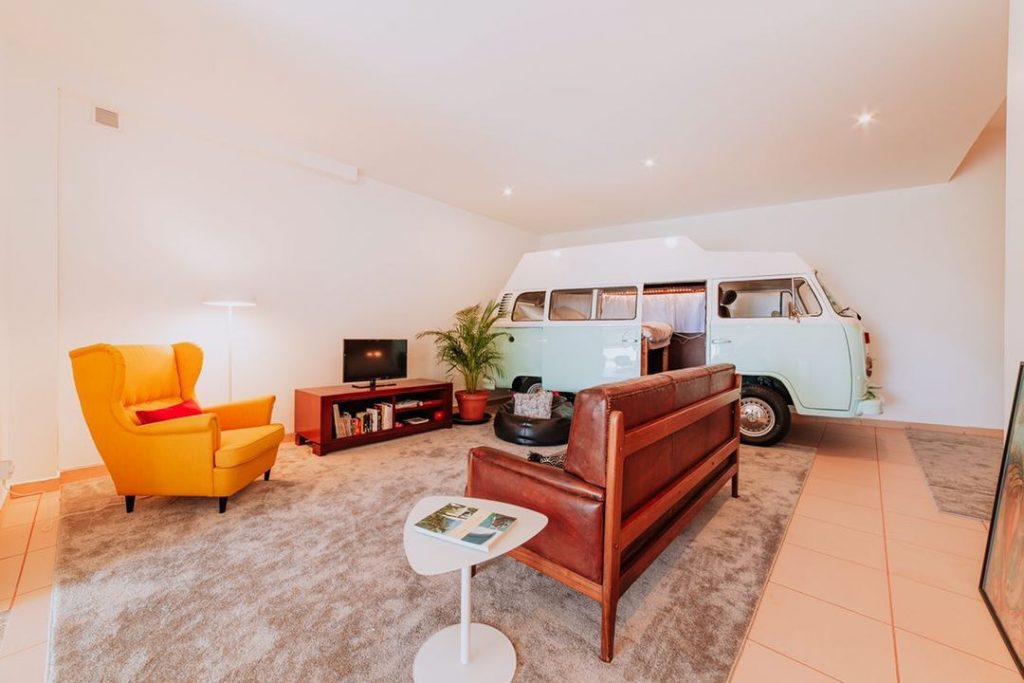 You can use the regular rental sites, or even Facebook groups, but probably the easiest way is the website of Flatio / NomadX – their official partner. It allows you to find stays in different areas of the island, with a minimum stay of 14 days. If you use your promo code: DigitalNomadsMadeira you will get a 25% discount on the service fee.
Then, if you are looking for housemates to further bring the costs down, you can find them on the Digital Nomad's Village official Slack channel.
Some nomads prefer to stay in hotels, where the Digital Nomad's Village crew arranged some fantastic long-term deals. Check out the following options:
Ponta do Sol:
Houses: https://digitalnomads.startupmadeira.eu/accommodation/
Hotel: https://digitalnomads.startupmadeira.eu/hotel/
Around Madeira Islands:
Houses: https://www.anislandapart.com/en/remote-work-in-paradise
Hotels: https://digitalnomads.startupmadeira.eu/long-stay/
How expensive is living on Madeira?
According to Digital Nomad Village crew, private apartment rental prices start from approx 550 euro per month. A lot of nomads opt for shared accommodations, paying similar prices for a room in a villa with a higher standard.
When it comes to eating out, prices vary greatly between local bars and restaurants catering mostly to tourists. You can get a simple, but filling steak sandwich or a local burger for around 3.50 euro. For breakfast locals usually get a coffee with a small toast or a sweet pastry, paying less than 3 euro in total.
When it comes to restaurant meals, prices in most of them range between 10 and 20 EUR per dish/ per person, excluding drinks.
See also: Madeira on a budget – food
Same goes for drinks and coffee. In local bars, you can get a "bica" (which is the local equivalent of an espresso) for well under 1 euro, while in touristic areas, you might be charged at least twice as much. See also:
Coffee names in Madeira explained & Local drinks of Madeira explained
There are ways to save on eating out (and not only) on Madeira: The MadeiraNOW discount card and The Fork app. In our post: Discount cards on Madeira we explain how they work.
*Regarding MadeiraNOW, due to corona, the 2021 edition of the card will be issued in the summer. But – the validity of the 2020 card has been extended. The publisher confirmed that they still have a limited number of cards available, so contact them to have your card delivered to your accommodation.
Public transport, although it doesn't allow you to reach all points of interest around the island, is very affordable. A single ticket for an aiport-Funchal transfer with the "Aerobus" costs 5 euro. Check out our post: Busses on Madeira
Bio & links
Digital Nomads Village Madeira Island is an initiative developed by the Regional Government of Madeira, Startup Madeira and the expert digital nomad, Gonçalo Hall with one goal in mind: creating a unique community for digital nomads from all over the world.
For more information on joining the Digital Nomad community on Madeira please visit the official website:
For more information about the different areas, hikes, hidden gems and attractions on Madeira Island please explore our MADEIRA TRAVEL BLOG in English.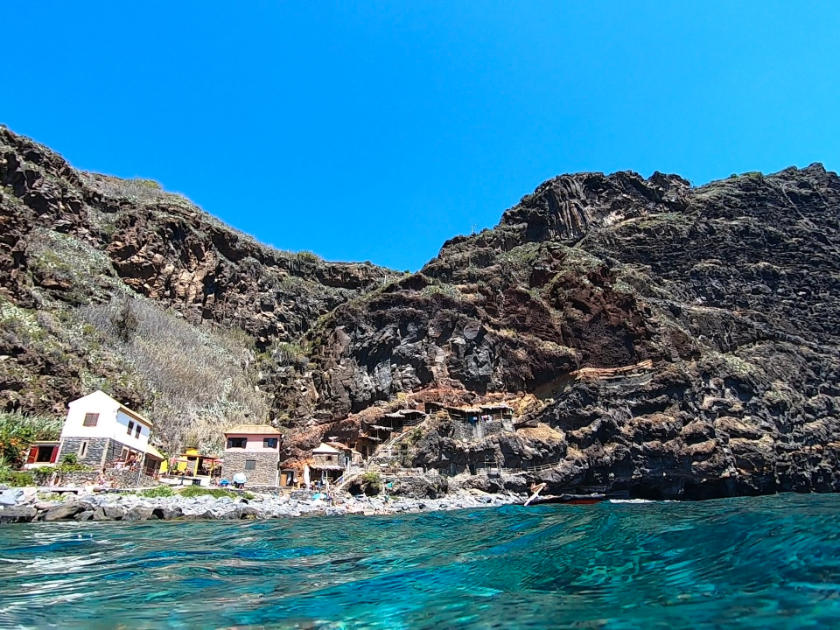 Madeira Island Blog – Elopement & travel tips
Madeira & Porto Santo travel tips, itineraries, guides, hike & hotel reviews & more ►
Follow us on Instagram: @sayyestomadeira and do not hesitate to ask us any travel related questions.
See you in Madeira!
Weddings or photo shoots on Madeira? Contact
Do not miss our new posts – follow us: