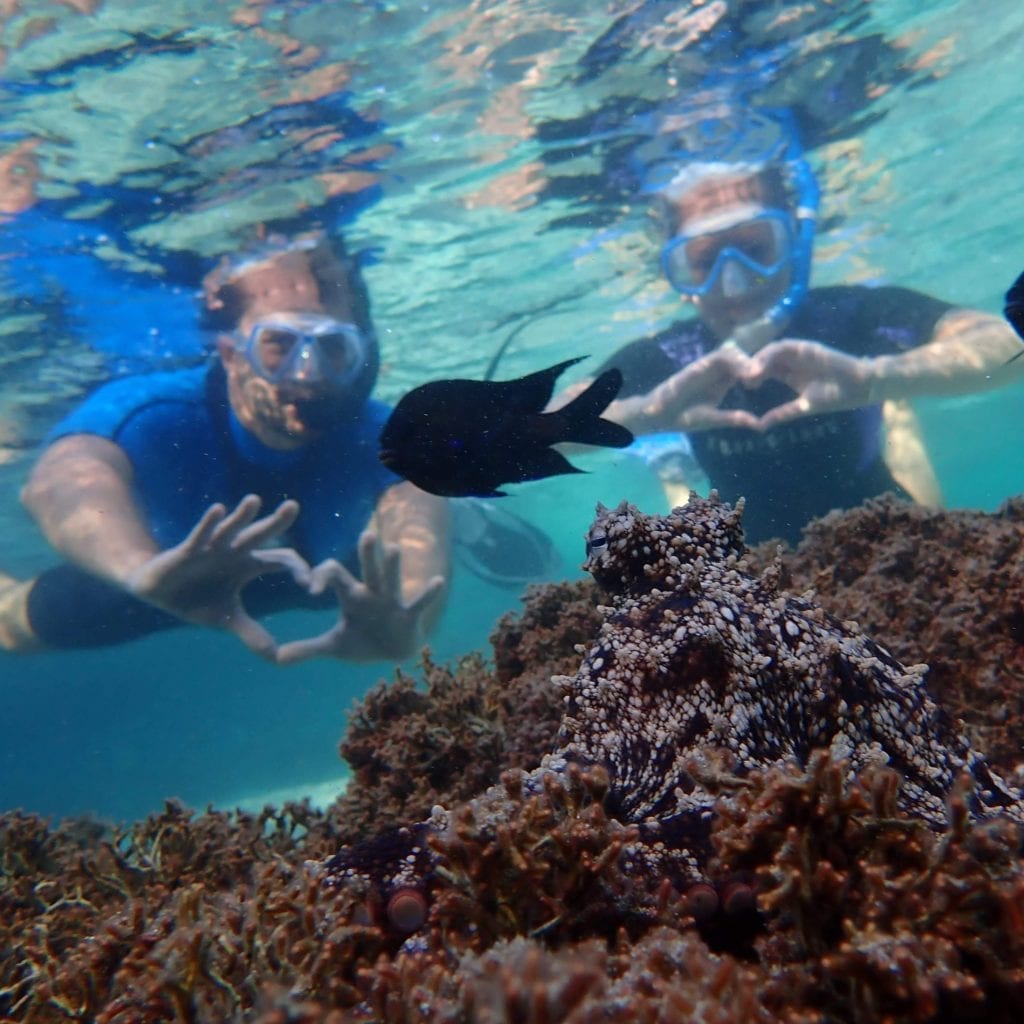 Snorkeling and kayaking are two of our favourite activities on Porto Santo, Portugal. 
To find out all about Porto Santo kayak tours & rental see THIS POST, while today we will share with you our photo and videos taken during two of our snorkeling sessions with Porto Santo Snorkeling Tour.
Porto Santo Snorkeling – The 2020 tour – video
Here is the video of our second snorkeling trip that took place in September 2020, during which the weather was awesome, and the rock pool was fuuuuull of interesting guests:
This time, we snorkeled in the morning – Mathias picked us up around 8:30, around 8:40 we arrived at the rock pool and by 9:00 we were all geared up and ready to snorkel.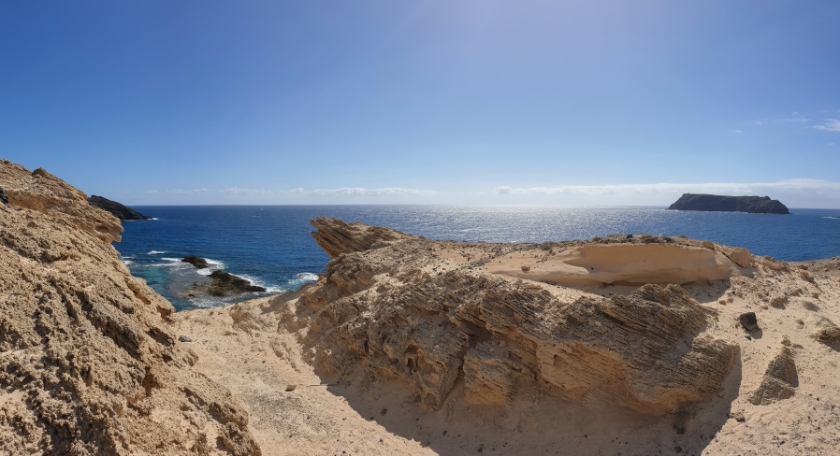 Together, we walked down to the rock pool, which on that day was full of amazing fish and other animals.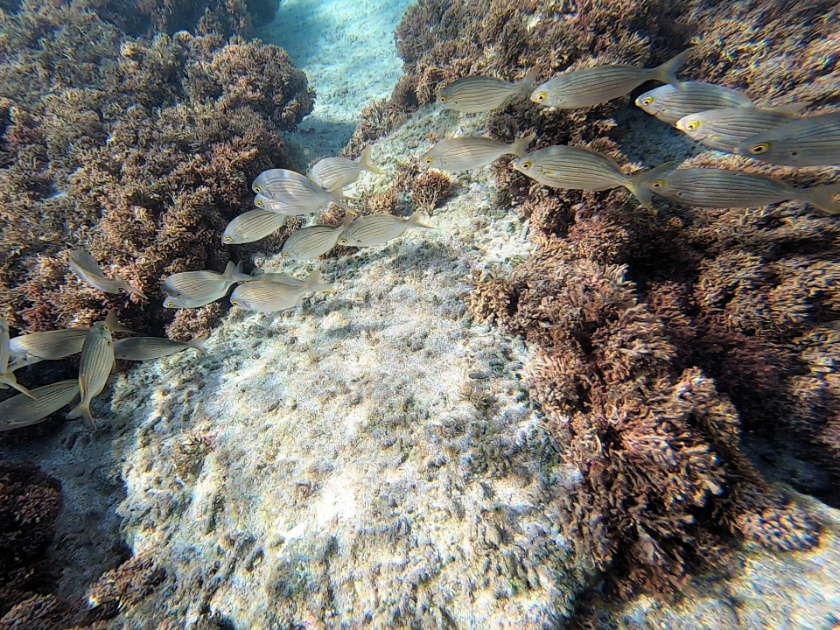 We saw different sorts of fish, including the hard to notice sand-covered European plaice. We had a chance to observe a couple of starfish, arrow crabs and a big octopus. 
Our co-participants was a Portuguese-speaking family of four, and for all of them, it was the first snorkelling experience ever. I am pretty sure they enjoyed it just as much as we did.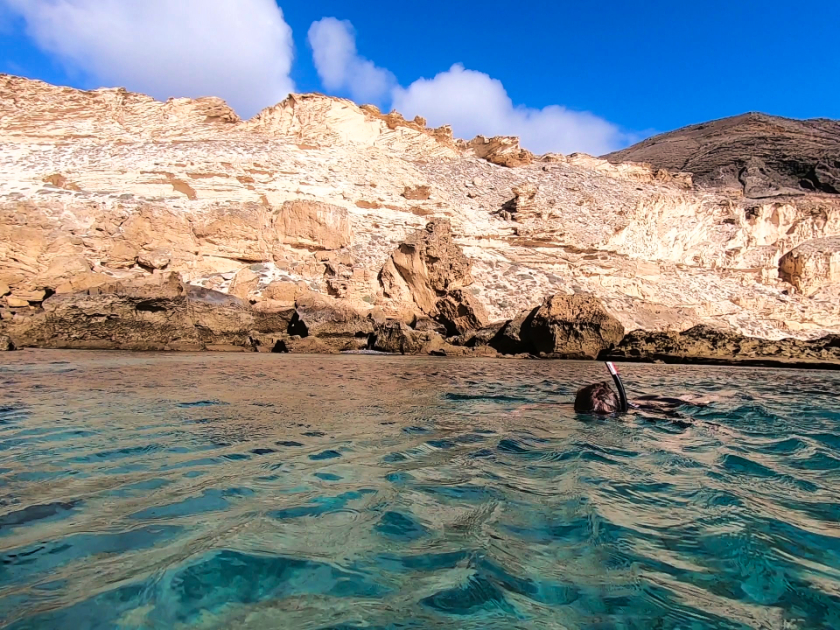 All in all, it was a lovely experience and a great start of your day on Porto Santo. We were done by lunch, and we could spend the rest of the afternoon on the beach. 
Porto Santo Snorkeling – The 2019 tour
The first time we went snorkelling on Porto Santo was May 2019. When we purchased the ferry tickets, we expected good weather, but it was pretty cloudy instead. So, "What can you do on Porto Santo during bad weather?" we thought. One of the few things we could do under a cloudy sky was snorkeling, so we booked a trip.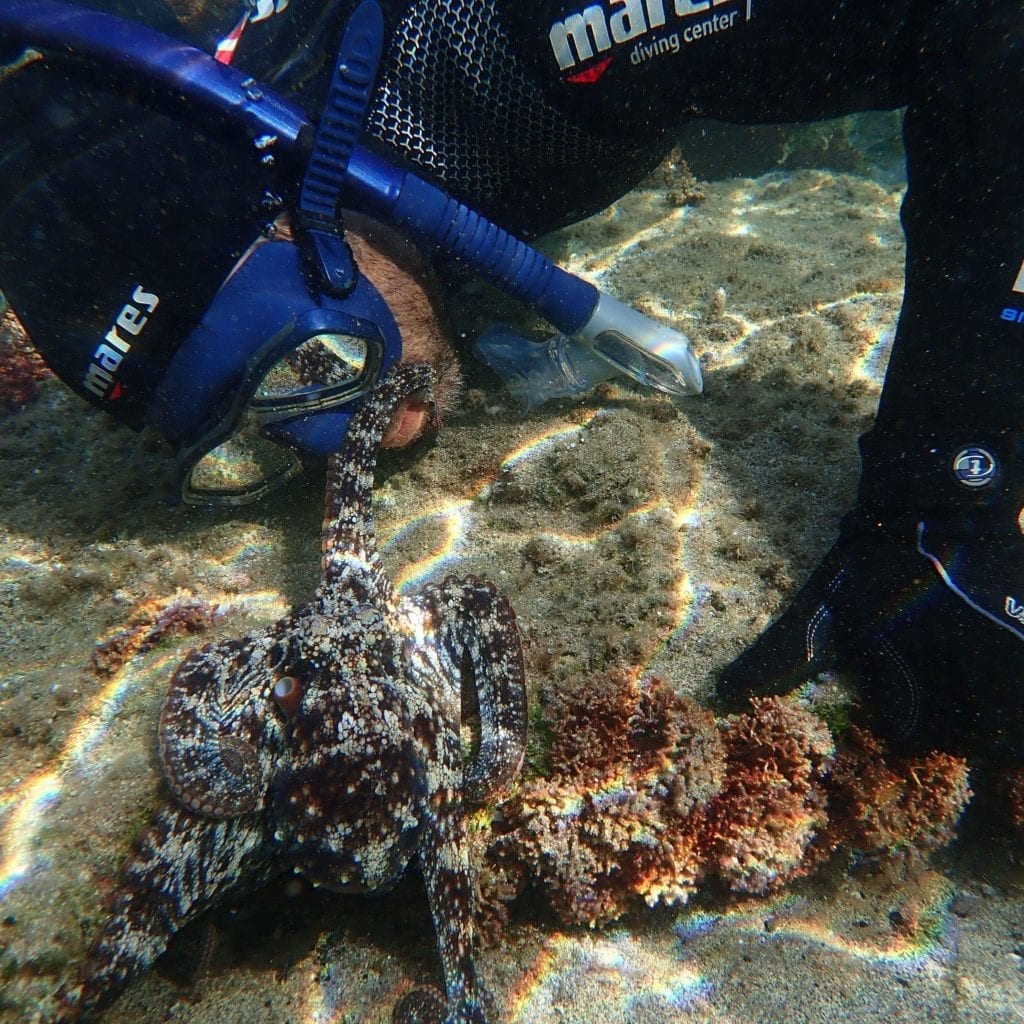 What does a tour with Porto Santo Snorkeling Tour company look like?
Matias picked us up from the hotel at 4 pm. We jumped in his white van full of wetsuits and snorkelling equipment and… 
"Hello!" – said in Polish the smiling blonde sitting next to the driver. All this time I was in touch with Matias, a Portuguese, so hearing my mother tongue on this tiny island far away from home was a nice surprise!
Iza turned out to be an incredibly interesting person. A Polish pharmacist who, for passion and love, emigrated to this tiny island on the Atlantic Ocean. She is currently working in the only pharmacy on the island and devotes her free time to her passion, which is snorkelling. 
So if you will ever be on Porto Santo – snorkelling with them or buying a sunburn cream in the only pharmacy, send Iza my greetings!
Back to the snorkelling tour …
We picked up one more traveller in another Vila Baleira hotel and headed to the snorkelling location. 
Along the way, at our request, we stopped for a second at the most beautiful viewpoint on Porto Santo – Miradouro da Portela: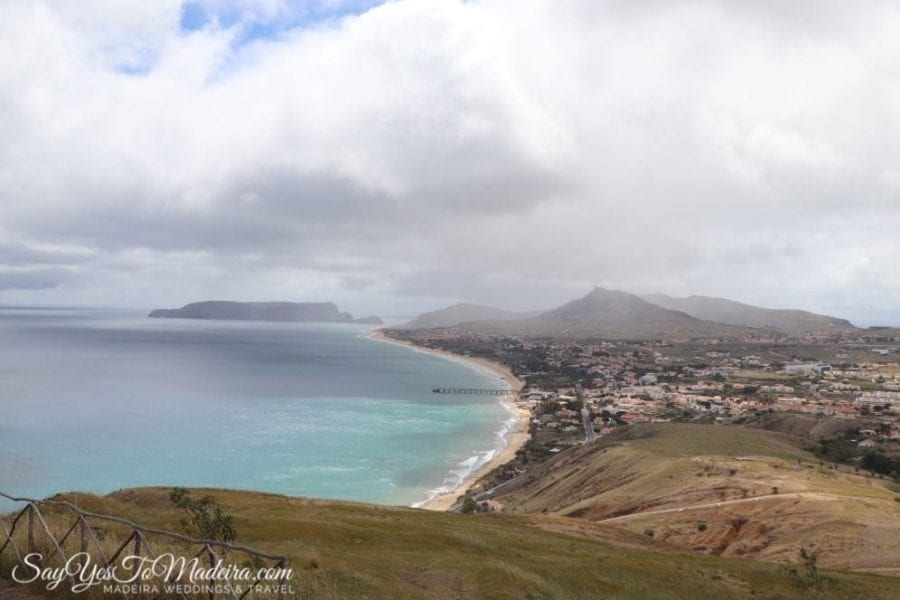 Where does the Porto Santo Snorkeling Tour take place? 
You do not snorkel from a boat in open waters. The snorkeling tour takes place in a rock pool located inside a marine protected area, where animals are not afraid of people.
Which sea animals are you able to see while snorkeling on Porto Santo?
You might have a chance to see octopus, cuttlefish, 3 different types of moray eel, sea urchin, sea cucumber, 3 different types of starfish, brittle star, hermit crab, arrow crab & other sorts or crabs, different types of sea slugs, like the umbrella shell slug. Also fish: scorpionfish, canary damsel, Mediterranean parrot fish, ornate wrasse, Caribbean sharpnose-puffer and sometimes, a stingray or… a mermaid, but according to Matias, the last one is not guaranteed 😉 
Final Thoughts on Porto Santo Snorkeling
This is not a sponsored post, and we honestly loved it. Many other travellers had the same opinion, which resulted in a five-star rating on Trip Advisor and the title of the "Best trip on Porto Santo".
This trip is also suitable for beginners. Matias and Iza are great instructors, focusing on safety. They will be able to teach you the basics of snorkelling, while diving in a shallow pool (instead of open waters) will give beginners a greater sense of safety. 
They are real enthusiasts of nature, and a trip with them will be a great and interesting experience for everyone. It is recommended for all- families, children, groups and solo travellers.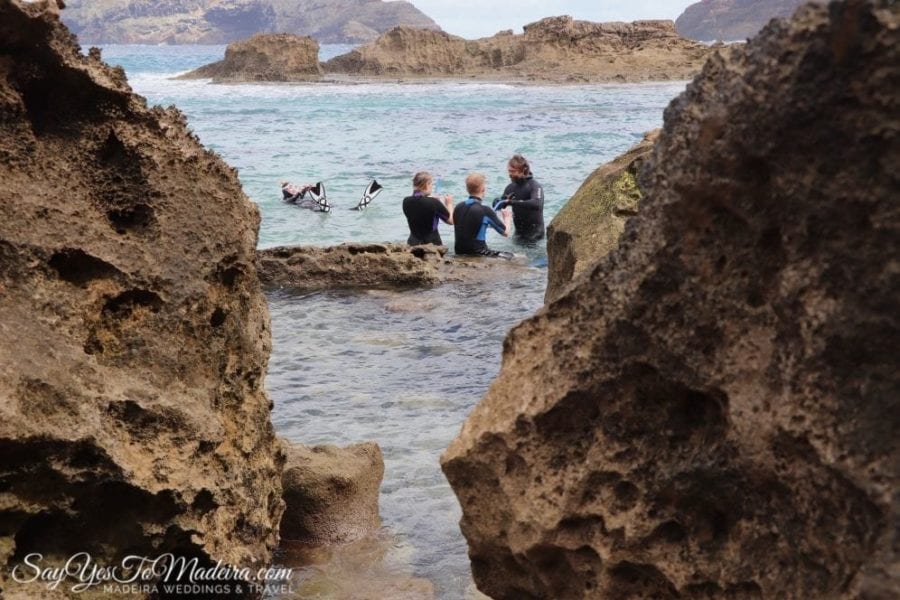 The Porto Santo Snorkeling Tour really saved our holidays in Porto Santo, because I had no idea of what else we could do during two days of cloudy weather.  A snorkelling session is probably the best option for bad weather on Porto Santo.
On an island such as Porto Santo, whose biggest attraction is the beach and indoor attractions are scarce, snorkelling is definitely worth recommending.
So: For a dose of positive energy and a great time, please contact Matias!
Contact Porto Santo Snorkeling Tour
Porto Santo Snorkeling Tour: TripAdvisor
Porto Santo Snorkeling Tour: Facebook
Porto Santo Snorkeling Tour: kanał Youtube
Telephone: 00351 911798989
It comes without saying that just like most activities on the islands, it may happen that the weather conditions are not favorable, and the snorkeling tour will have to be postponed. So it's worth contacting the organizers in advance (if snorkeling is the only reason you are visiting Porto Snto – even before buying tickets).
Check also their awesome video:
Coming to Porto Santo to snorkel? We recommend this option with a great view, located very close to the rock pool (5min by car).
Explore also other stays:
Liked this post? Help others find it – Share it!​
Would you like to organize a wedding on Madeira Island or Porto Santo?
Do not miss our latest posts, follow us: