We introduced Calheta in our previous two articles about staying at and organizing a wedding at the Savoy Saccharum Hotel. Initially, "Attractions in Calheta" was supposed to be just a small paragraph, but it is worth to dedicate it and entire post…
Thins to do in and around Calheta
Some may complain that there are not many attractions in Calheta except the beach. Therefore, it is a great place for a honeymoon and for couples in love, who just need each other 🙂  But jokes aside, I do not entirely agree with the negative comments about staying in Calheta during your Madeira trip.
Not everyone is a fan of crowded hotel districts, and many people deliberately try to avoid the busy areas of Funchal. I think that Calheta is a good place to stay, especially if we have a car. It is quiet enough but has a good tourist infrastructure. 
Beach in Calheta
Calheta is famous for one of the two artificial, white sand beaches in Madeira 
SEE POST: [Beaches in Madeira]
Next to the beach there is also a part and a marina with a couple of restaurants and companies offering tours: dolphin and whale watching tours, fishing tours and private charters, for example:
H2o Madeira
Lobosonda – Madeira Whale Watching
On Tales 
Sailing Yacht for Charter Spica
Discovering the Blue
Madeira Marlin Charters
The area of Ponta do Sol / Paul do Mar / Calheta / Ponta do Pargo is known for the most spectacular sunsets in Madeira. In Calheta you can take a famous sunset watching trip…
Paragliding in Calheta
If you are interested in paragliding in Madeira, in Arco da Calheta there is a company called Madeira Paragliding. The private take-off area is located at a 440m high cliff. 
Madeira Paragliding address: R. da Achada de Santo Antão, 9370-056 Arco da Calheta
Madeira Paragliding prices: One tandem flight with an experienced instructor costs  75 euro and if we want to purchase also an action cam video of our flight – 100 euro.
No one can deny- it is a  spectacular experience to try while visiting Madeira, I hope to get the courage during our next trip!
Diving and snorkelling in Calheta
For snorkelling and diving, we should consider the Calheta Diving Center. Scuba diving course prices start from 250 euro for two a 2-day course. One boat dive costs 35 euro and a shore dive – 25 euro. Discounted packages are available.  Renting diving equipment is a cost of 15 euro per day and snorkelling price is 25 euro. 
Calheta Diving Center address: Ave. Dom Manuel I, 27, Madeira Island 9370-135

Full price list Calheta Diving Center can be found: [HERE]
In Calheta you will also have a chance to visit a contemporary art museum:
Mudas- Museu de Arte Contemporânea da Madeira (

Mudas Contemporary Art Museum)
Located on a high cliff, offers stunning views onf the shore and the beach in Calheta from above. If you are not a fan of contemporary art, it is worth to pay a visit just for this view….
The museum is located there since 2015, when it was transferred to Calheta from the famous but much smaller
São Tiago Fort in Funchal. The building was designed by Paulo David. The collection of the Mudas Museum is made up of contemporary Portuguese art, from the 60s of the XX century to present.
The full list of artists is available
[HERE] and the online collection of this and other museums in Madeira
[HERE].
An interesting historical fact is that, the property, the Morgadio de Vale de Amores, belonged to Duarte de Brito and D. Joana Cabral, granddaughter of João Gonçalves Zarco, discoverer of Madeira.
Mudas Contemporary Art Museum opening hours are:
10.00 – 17.00 Tesaday to Sunday The muzeum is closed on M0ndays and holidays.
Mudas Contemporary Art Museum ticket prices: 4 euro normal ticket; gorups above 6 and travel agencies: 3 euro; pensioners: 1 euro. Kinds: free of charge.
Mudas Contemporary Art Museum address: Rua Simão Gonçalves da Câmara nº 37, 9370-139, Estreito da Calheta
Still, this is not the most popular museum in Calheta. Most tourists come to Claheta to visit the:

Sugar Cane Mill and Museum in Calheta

: Sociedade dos Engenhos da Calheta
It is a small but interesting museum, that is worth a visit. The entry is free of charge. 
Right by the entrance, you will see a small museum with old pictures and old machinery used to process sugar cane in Madeira. If you go further, you will enter a mill/factory, still used to produce the famous aguardente and sugar cane honey.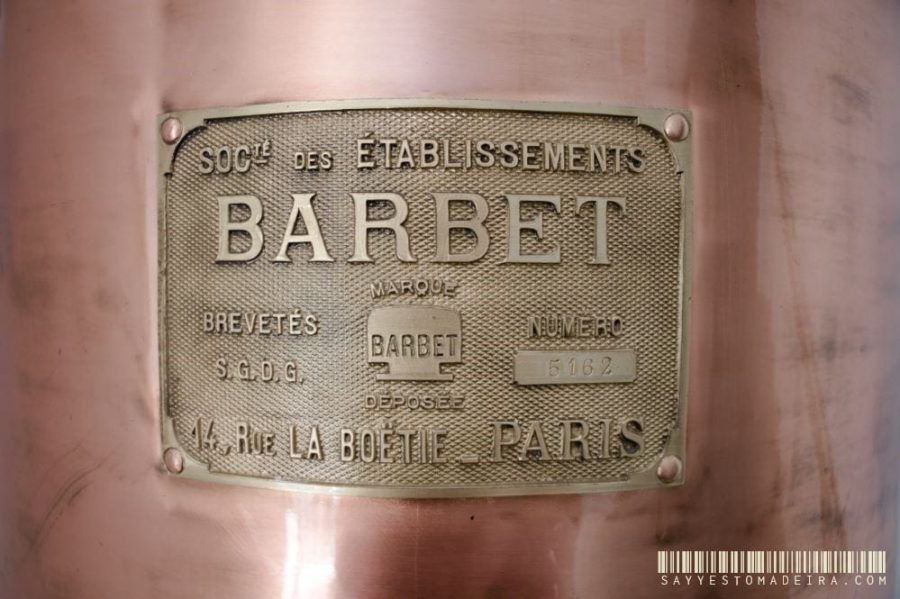 The information is available in English, Portuguese and French. 
We visited Calheta Sugar Cane Museum during the Christmas season 2018, so we did not have a chance to see it in operation. The mill was decorated and changed into a Christmas nativity scene. 
In Sociedade dos Engenhos da Calheta  there is also a store and a cafe, where you are able to try, what some claim to be, the best honey cake in Madeira ("Bolo de Mel"). 
In December 2018 we found there also a +-50 kg honey cake made of the honey made in Calheta: 
Sugar Cane Mill and Museum in Calheta: Sociedade dos Engenhos da Calheta address:  
Av. D. Manuel I 29, Lombo Do Doutor 
Sugar Cane Mill and Museum in Calheta: Sociedade dos Engenhos da Calheta opening hours:
Weekends: 10 am to 7 pm.
Monday to Friday: 8 am to 7 pm.
Sugar Cane Mill and Museum in Calheta: Sociedade dos Engenhos da Calheta ticket prices: 
N/a – free entrance 
Playground in Calheta
Families travelling to Madeira with small kids for sure won't be able to skip the new, well-maintained playground "Parque Infantil da Calheta"
Levadas in Calheta area
One of the most popular levada trails is located in Calheta area: 
Levada Calheta – 25 Fountains ("Calheta – 25 Fontes" level – difficult – 9.9km).  
That is also where your will start: Calheta – Prazeres  ( level: easy – 14.4 km)  and Levada da Rocha Vermelha  (level – medium – 14.3 km).
Please be careful when doing levada walks in Madeira; See a post about [ accidents on Levada 25 Fontes ] 
Bars and pubs
In Calheta you will find a couple of interesting bars and cafes, such as for example Pukiki Bar and instagrammable Sem Idade Café with its famous small rooftop pool. 
When in Paul do Mar, be sure to visit our favourite Maktub Pub with its relaxed atmosphere, cheap and delicious cocktails and a beautiful sunset view.
Calheta now and then…
Inside the Savoy Saccharum Hotel we came accross some very interesting pictures… 
This is the Calheta Beach area before the beach was constructed…
and this is how the same area looks nowadays:
This used to be Calheta on the east of Savoy Saccharum..
And this is how it looks now…
Don't miss new articles about Madeira Island – follow us:
FIND ACCOMMODATION IN CALHETA AREA: