ZMIEŃ JĘZYK NA: POLSKI / CONTAINS AFFILIATE LINKS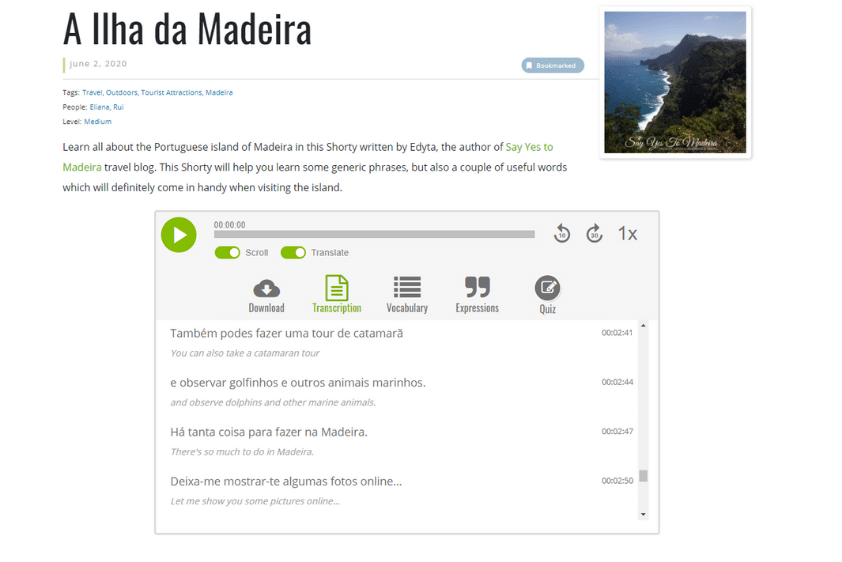 Would you like to learn or improve your Portuguese before visiting Madeira Island? Here is a free podcast lesson with a number of useful words that you will definitely come across when exploring the island.
The lesson is available here:
This is where you can download a free mp3 file, transcription, words & phrases list translated into English. You can, but you don't have to, because you can also study online. The lesson is available and free for all users. Would you like to know more about the Practice Portuguese course? Its detailed review can be found in our previous post:
PRACTICE PORTUGUESE COURSE – REVIEW
How was this podcast created?
I do not know what I would do without Practice Portuguese during the famous spring #quarantine2020. For several weeks I was able to study Portuguese grammar from the comfort of my own couch.
There is so much study material on the site that even doing 8 tests a day, my quarantine would have to last a year 🙂 As if this was not enough, during the quarantine the authors accelerated, and you saw something new on the site almost daily. So no, I am not done, but I did get quite far.
While I was listening to Shorties, covering different areas of Portugal I noticed that there isn't yet one about Madeira Island. And so, I suggested writing the first podcast in my life. I sat down, started listing the beautiful aspects of Madeira in English and Portuguese and … wrote way too much. The text had to be shortened quite a bit. It was recorded in their Lisbon studio, by Eliana & Rui, one of the founders of Practice Portuguese.
Once again, we hope you liked the result and good luck studying Portuguese!
Weddings or photo shoots on Madeira? Contact
Do not miss our new posts – follow us:
A detailed review of Practice Portuguese – the best online course of European Portuguese.
I have already mentioned the ferry service between Portugal and Madeira/the Canary Islands [HERE] and for…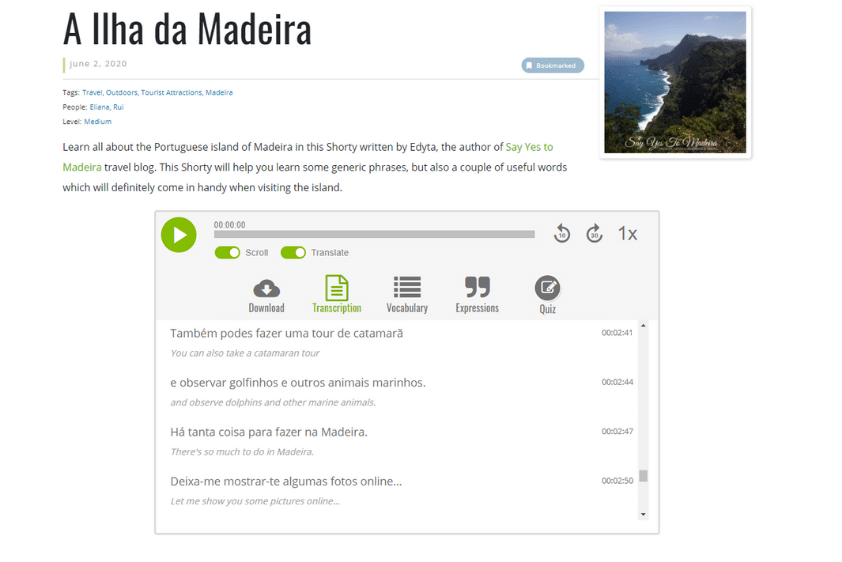 Learn or improve your Portuguese before visiting Madeira Island. Here is a free podcast lesson…