One of the newest hotels on Madeira and the first Leading Hotels of the World member on the island – Savoy Palace – has already hosted its first weddings.
If you are looking for a prestigious and luxurious venue for your European destination wedding, you might want to consider Savoy Palace.
Savoy Palace – a truly glamorous hotel
We have visited the hotel twice once it was still under construction. [SEE POST]. Finally, in September 2019 we were able stay there overnight and see the hotel preparing for one of its first weddings…
We were impressed by the hotel interiors, and I personally fell in love with the hotel gardens and the magnificent garden pool, which is, in my opinion, by far the best outdoor pool on the island.
COMING SOON: STAYING AT SAVOY PALACE IN FUNCHAL
FIND THE BEST RATES & BOOK SAVOY PALACE NOW
Savoy Palace as a wedding venue
The comfortable but refined interiors will be a great setting for an important event. The golden staircases of the hotel will look impressive on wedding pictures:
The Grand Ballroom on floor 0 is able to host up to 1400 guests but can be divided into multiple smaller rooms. There are also some additional private spaces on the upper floors.
The outdoor ceremony can take place in the beautiful hotel gardens:
while the cocktail hour on the rooftop of the hotel.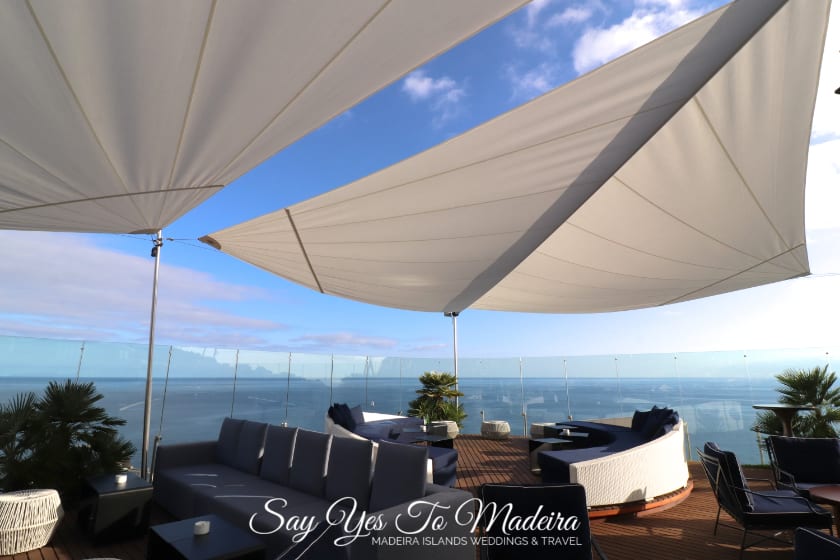 FIND THE BEST RATES & STAY AT THE SAVOY PALACE
Savoy Palace as a wedding venue will cater to the most demanding destination wedding clients from all over the world.
They can host ceremonies, cocktails, receptions and parties. Their menu includes different options, including vegetarian and vegan.
Hotel Savoy underlines that they can cater to weddings of all sizes and that every wedding will receive the best service it deserves.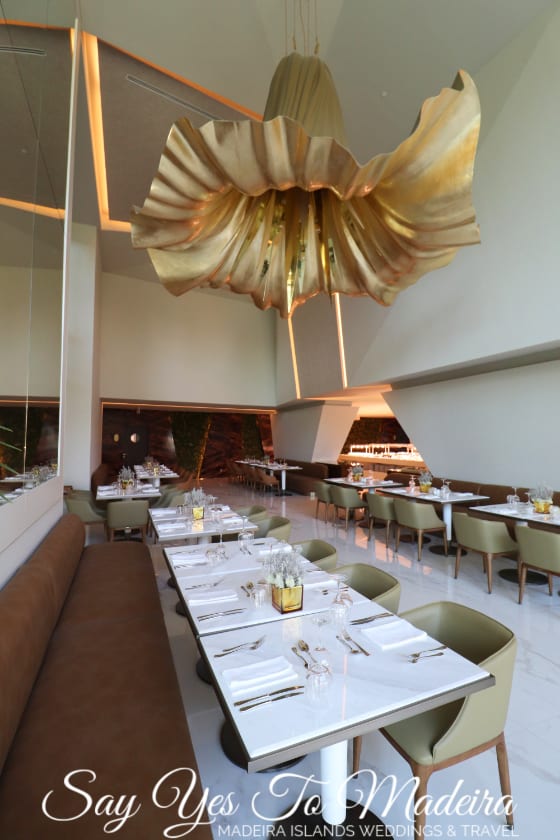 For recent pictures of the hotel, rooms, swimming pools, spa restaurant & other, please see also:
STAYING AT SAVOY PALACE IN FUNCHAL (COMING SOON)
See also a previous article about getting married in another Savoy hotel with a stunning sunset view:
WEDDINGS AT SAVOY SACCHARUM MADEIRA
And last but not least – many thanks to Ricardo Meira (@ricardo_meira84) for sharing his beautiful pictures of the Savoy Palace wedding shoot. Planning a destination wedding in Portugal or other stunning location? Check out his work!
Interested in staying at the Savoy Palace:
FIND THE BEST RATES & BOOK NOW
Would you like to organize your destination wedding at Savoy Palace or any other venue in Madeira?
Contact our English-speaking wedding planner:
[E-MAIL] [WEDDING INQUIRY FORM]
Do not miss our new travel and wedding posts – follow us!