How much does a wedding on the beach really cost?
What's the cost of a beach wedding? Does it always need to be an expensive option? Can a couple with an average budget afford a wedding on the beach?
Seeing beautiful pictures of weddings abroad, especially weddings on a beautiful, warm, sandy beach, sometimes gives the impression that this is a very expensive and inaccessible option. If, however, if you are not looking for a high-end offers, in distant and popular countries – a sunny beach wedding abroad can be less expensive than a similar wedding in many other countries in Europe. 
As most of you have probably already noticed in the section << Our history >> last year we organised a wonderful wedding in Madeira, a Portuguese island lying in the Atlantic Ocean, approx. 1000 km from Lisbon and 600 km from the coast of Morocco. During the process of choosing the location, it surprised me greatly that  a wedding in Portugal is possible for all budgets.
Regardless of how high your budget is and how luxurious your wedding – Madeira will endow each couple equally with its beauty.
People for whom the budget does not play a role will find something for themselves in five-star hotels, but in this article I would like to focus primarily on couples with an average budget, who have to pay attention to the costs and dream of a foreign beach wedding.
A wedding in Madeira, or maybe wedding on the beach in Porto Santo?
Madeira is a beautiful island with spectacular landscapes and rich nature. It is great for outdoor weddings and photo sessions on the top of a mountain surrounded with clouds, but it has one big flaw, which is the lack of naturally beautiful, sandy, snow-white beaches. For that, you would need go to Porto Santo, another island belonging to the Madeira Archipelago.
Prices for the ceremony and wedding dinner on Porto Santo beach
One of the hotels in Porto Santo specialises in organising weddings and wedding ceremonies on the beach. A wedding dinner can take place in the hotel building or outside – next to swimming pools or in a beautiful garden.
There are no additional costs associated with a wedding dinner in the hotel restaurant, except the price of the dinner itself. However, if you want a private celebration, for an additional fee, the hotel can provide you with a space reserved only for your event. Hiring a private place for dinner on a charming wooden veranda on a sandy beach costs around  1.500€. Privatising an area in the hotel garden or next to the swimming pools (see pictures below) will cost 3.000.00€.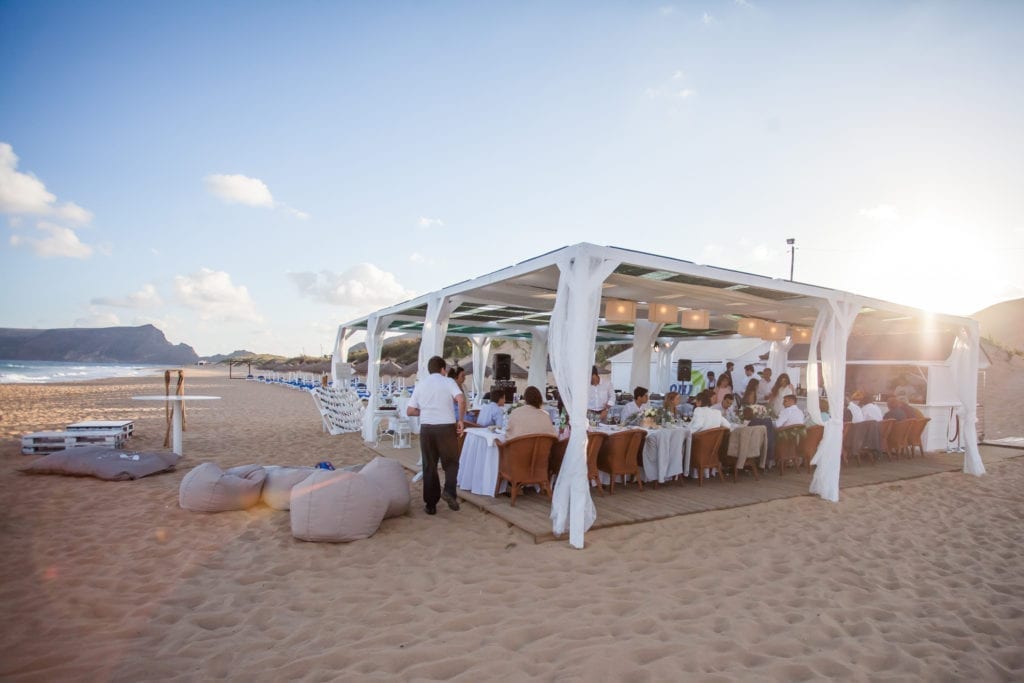 As for the ceremony, also for an additional fee, the hotel can prepare a romantic little altar on the beach. The service of preparing such a place costs approx 800 euro which is not high, if you take into account that it includes preparation of the gazebo, space for the ceremony, chairs for your guests and decorations .. And a local permit/license to use the public beach.
If you compare these prices with online prices for renting a seaview terrace in the popular Greek town of Santorini, the wedding prices in Porto Santo are twice and sometimes even three times lower.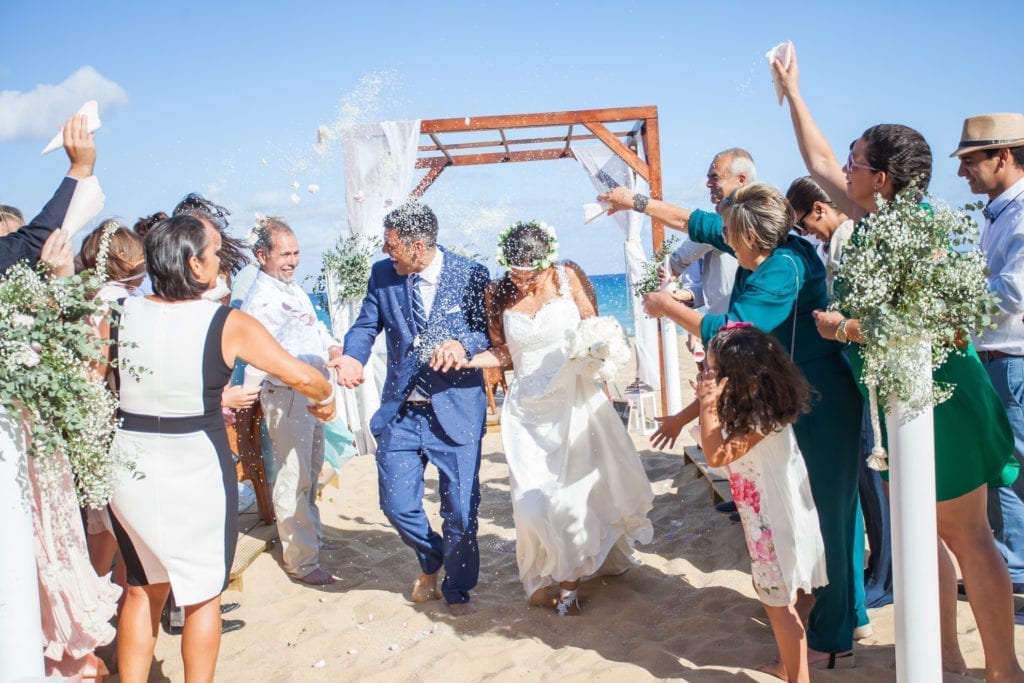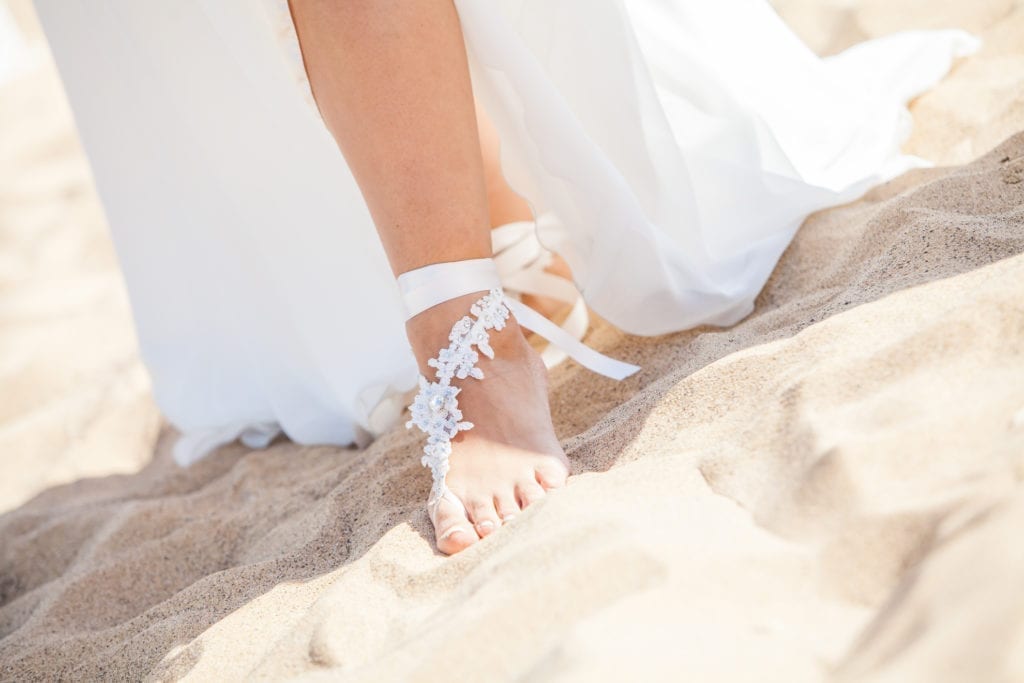 Wedding dinner prices are also surprisingly attractive. Buffet prices, start at approx. 28 euros per person, and a six-course dinner is possible from about 30 euros. The price includes basic drinks, ie wines, beer, juices, water and coffee.

In the cheapest of the standard buffet menus we can find (at this point, because the sets are changed from time to time) such appetizers as: carrot cream with almonds, salads, salmon terrine, shrimp tower, roast beef, and main dishes: creamy cod, stroganoff with veal and mushrooms, fusilli with cream and broccoli. In the slightly more expensive option, apart from the same appetizers, we have dishes such as cod with dried tomatoes on spinach, fillet of perch, veal sirloin with mushroom sauce, lamb chops with rosemary sauce, eggplant tartine.

The cheapest dinner menu consisting of six dishes (30 euros) is: tomatoes and goat cheese with aromatic herbs, leek cream with coriander, cod with corn bread on spinach, lemon sorbet with sparkling wine, tournedos with mushroom sauce and cheesecake with forest fruits. In the most expensive of the standard lunch menus we can find such dishes as: smoked salmon with cherry tomatoes and feta cheese, mushroom soup, stone bass in champagne, mandarin with nutmeg, Iberian pork with apple puree and tiramisu. 
All the suggestions above are of course just an example, the menus are being renewed and can be adapted to your needs and tastes.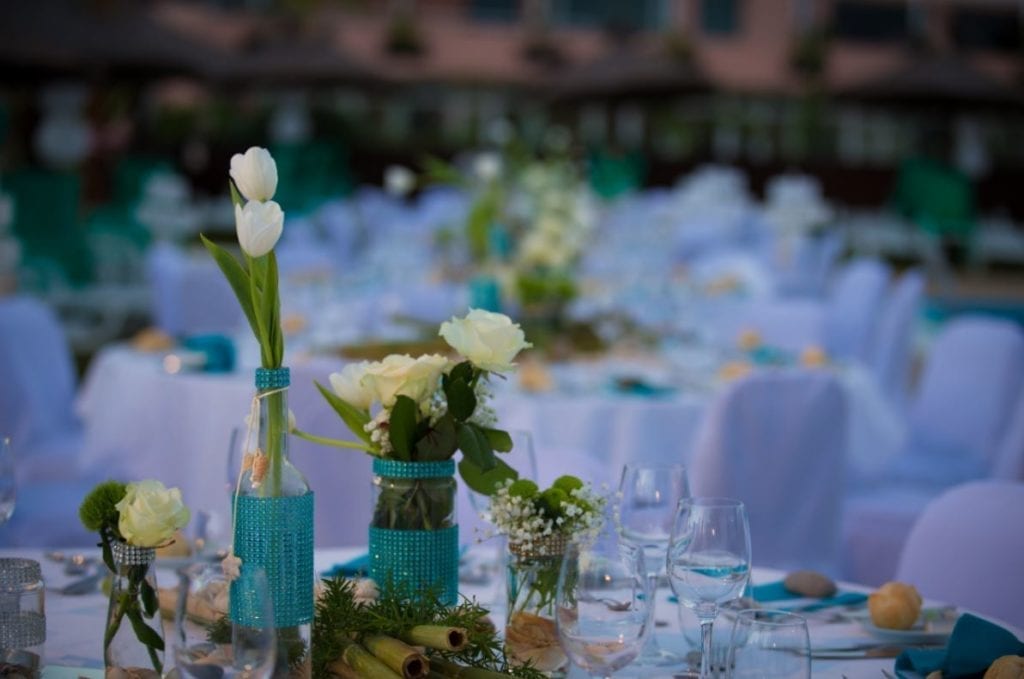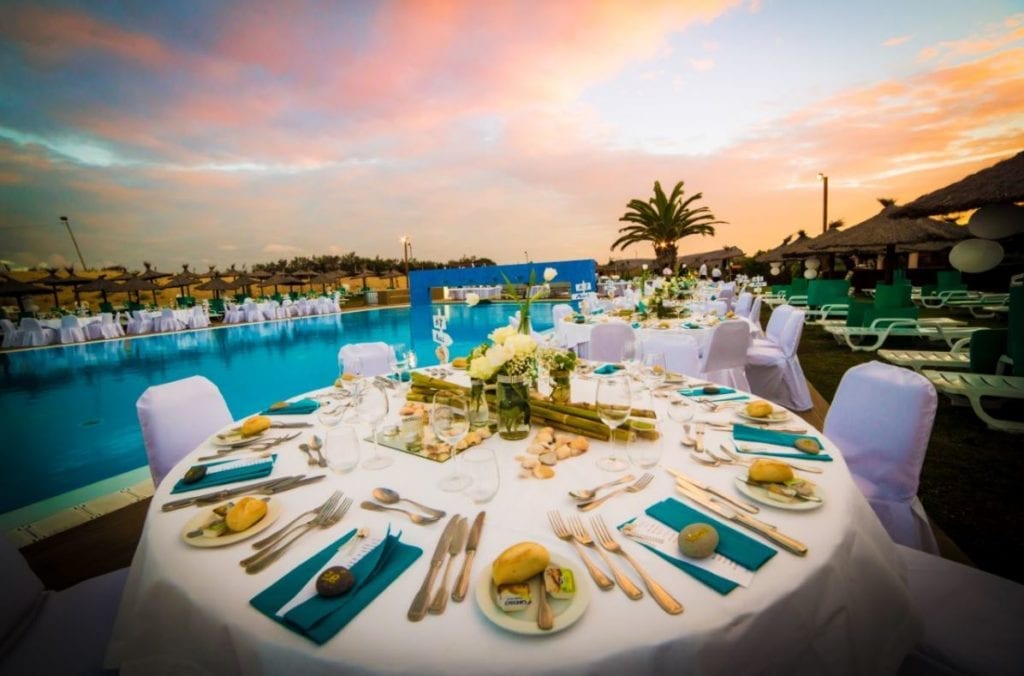 What other costs do you have to consider while choosing a wedding at the Porto Santo beach?
Photographer:
Of course, during such an event, we are most probably going to look for a photographer to capture the great moments forever. Fortunately, you do not have to fly him over from far away. One of the most popular local photographers who specialises in wedding sessions is Miguel Ponte. Miguel is a person you can count on, a very nice person, but also a professional. He knows the most beautiful places in Madeira and Porto Santo, to which he directly takes customers with his jeep.
A 14-hour session of the entire wedding along with preparations and a private jeep tour of the island on a different day (along with souvenir photos for guests printed during the wedding party and 200 printed photos for you and an elegant memory stick) will cost 1250 euro. After that, you'll get a whole wedding report containing from about 600 to almost 1000 (edited) photos. If your wedding is more modest, a 5-hour wedding ceremony shoot, incl. a jeep tour and a session in three or four different places on the island, should be more than sufficient.The price of that option is 395 euro. After this session, you do not get prints, but instead about 100-150 digital photos, all of which are edited. For the least demanding; a three-hour session in the open air costs only 195 euro.
In case the photographer's previous shoot was in Madeira and he must travel to Porto Santo, so the full  cost of the ferry ticket must also be added to the price. Ticket prices per person and one car, according to the price list from 2018, range between 154,00 eur to 276,00 eur (return trip) depending on the month.
Formalities / administrative costs
Of course, you will also incur administrative costs from the local registry office, along with an additional fee for marrying outside the office, and if necessary, the costs of an interpreter. You do not need an interpreter if you speak English and use the services of a wedding planner.
In organising the paperwork it is always recommended to use the services of a local wedding consultant. The best first step is always to contact her through our website. The consultant, apart from planning a wedding and arranging formalities, can serve as an interpreter and assist in conducting the ceremony. The price for her services depends on your situation and requirements.
Travel to Porto Santo
There is an airport on Porto Santo (Aeroporto de Porto Santo- PXO) with flights to Funchal, Lisbona and a couple of UK- airports. Seasonal charter flights with a package from one of the travel agencies may also be an option. If you do not find one, the other option is to arrive at the much larger Cristiano Ronaldo International Airport in Funchal, Madeira. Funchal is a popular destination with affordable packages offered by many main tour operators. 
Once you are in Madeira, Porto Santo can reached by a local flight, or the Lobo Marinho ("Sea Wolf") ferry of the Porto Santo line (running every day in the summer; outside of the season there is no service on some days of the week – please check the current timetable). In 2018, a return ticket per person costs in the season (from April to September) – 58.10€ and in the remaining months – 47.50€.
Accommodation on the island
One night for the newlyweds, along with access to the spa, is included in the price of the wedding reception. The price of accommodation for the remaining nights and accommodation for your guests depends of course on the season. However, you are not obliged to stay at the hotel where we organise the wedding throughout the entire period. If you feel like it, instead of locating all guests in individual rooms, you can rent a private villa for you and your relatives very cheaply, using a service such as Airbnb. After a few days you will probably want to visit Madeira. There, you will also find various accommodation options for different budgets.
If you are interested in getting married in Porto Santo, we are waiting for your [e-mails]