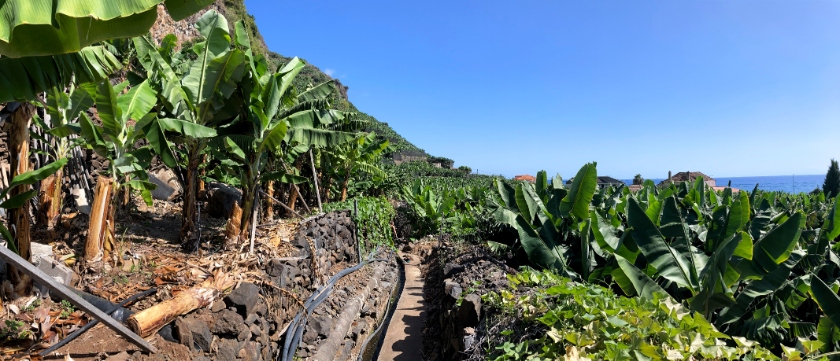 Did you know that in Madeira you can also hike through a banana plantation? This lush, exotic green trail is a great option for an easy but fun walk with the kids and an interesting family-friendly attraction on Madeira.
This trail will also be an interesting setting for exotic vacation photos. Of course, if you don't have the time, you can only a part of the walk.
Here is what you can expect:
Rota da Banana – Where is it located?
This trail is called Rota da Banana (Banana Route) and it is located in a town called Madalena do Mar. Google Maps currently shows the following address:
It leads along concrete paths, small levadas and steps through banana plantations where you can often see locals at work.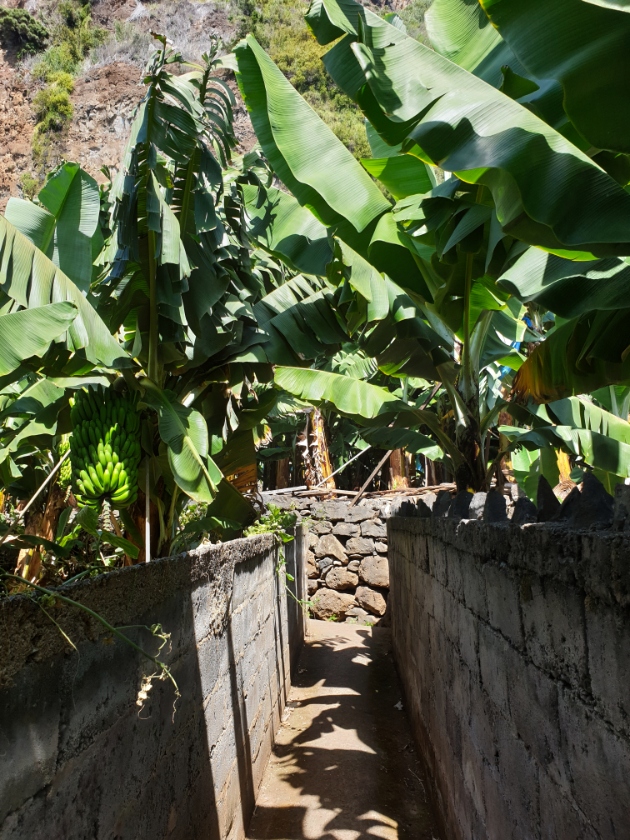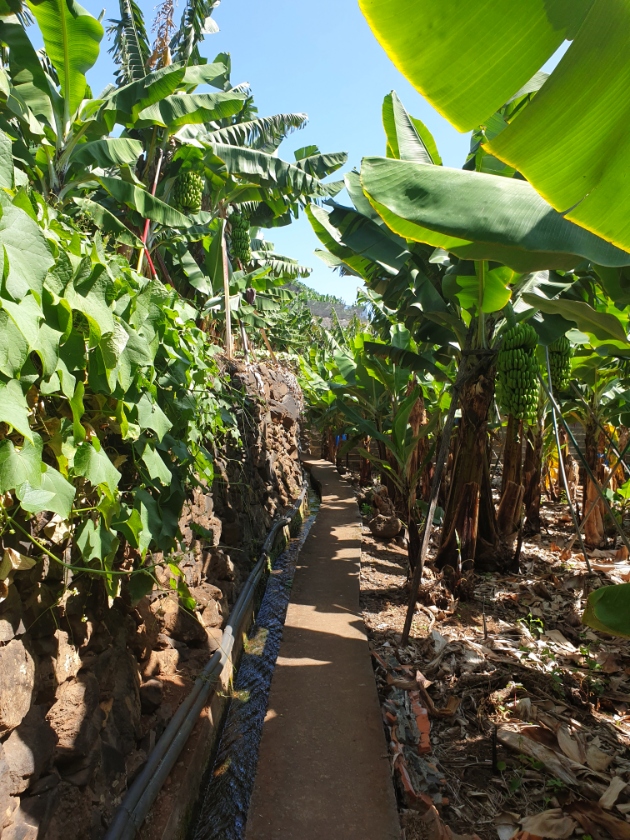 We entered it along the Vereda da Ladeira path, but it seems to me that the plantation has several entrances. More information about the "official" trail can be found HERE.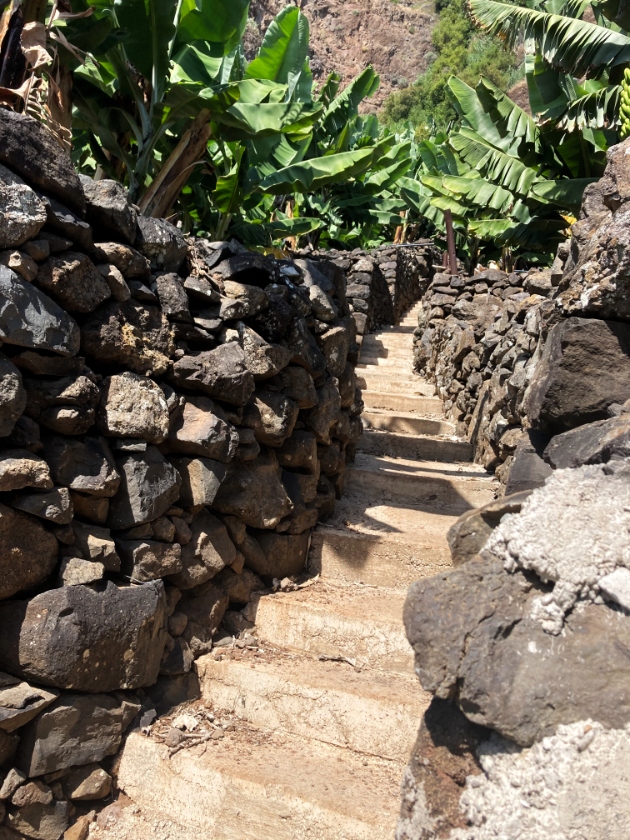 Other places to see in Madalena do Mar
The Rota da Banana trail is one of those rather "quick" attractions that will not take long, but which are definitely worth adding to a tour itinerary for the trip along the southern coast of Madeira. You can find my suggestion for an entire day travel plan below.
In Madalena do Mar itself you will not find many other attractions, but … you can eat very well there. Before or after your walk, stop by one of the local cafés, bars or restaurants offering delicious seafood at attractive prices, for example, Taberna da Madalena.
Nearby, there is also a new (2020) mural of the Polish artist Olga Drak.
Another mural (out of 3 in total) of Olga Drak in Madalena do Mar can be found on the wall of Taberna da Madalena.
Day trip plan: Funchal do Madalena do Mar
Here are my favorite and recommended attractions on the way from Funchal to Madalena do Mar, in chronological order:
STOP #1: Câmara de Lobos fishing village with its colorful boats, street art and interesting viewpoints, which we have already covered in our posts:
STOP #2: The famous glass observation deck Cabo Girão and if time allows – Teleferico do Rancho Viewpoint
STOP #3: A secluded place called Fajã dos Padres, which can be reached by a cable car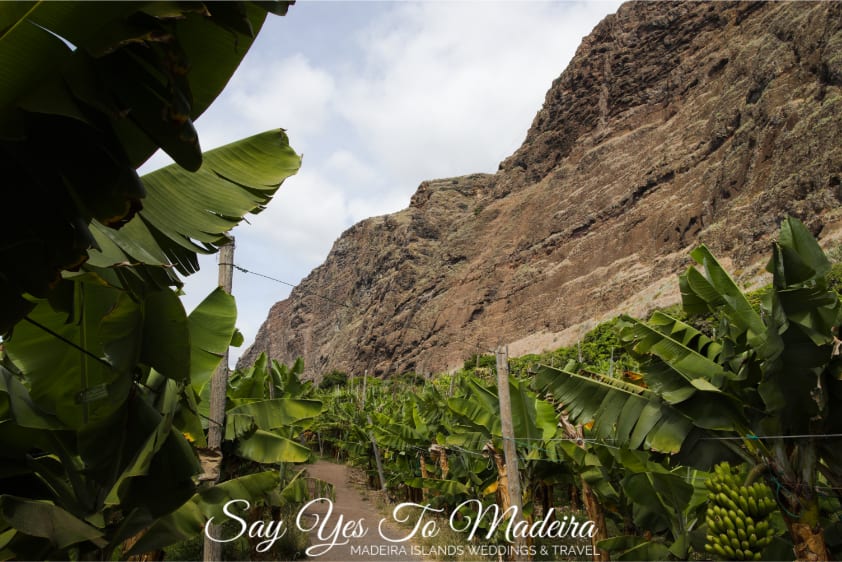 Best of Madeira: Faja dos Padres [2020]
Fajã… is a piece of flat, fertile land, created by flowing lava, which is located at the bottom of the cliff…
Another hidden gem in this area is the hard-to-reach Calhau da Lapa, but this place is recommended only to people in good shape. Unfortunately, I cannot recommend it to parents traveling with young children. You can also visit this place by boat, so it is an option worth discovering another day.
STOP #4: Miradouro de São Sebastião viewpoint overlooking the town of Ribeira Brava, and the town itself with the beautiful church of Sao Bento. There is also an interesting vegetable and fruit market in Ribeira Brava with better prices than the Mercado dos Lavradores in Funchal …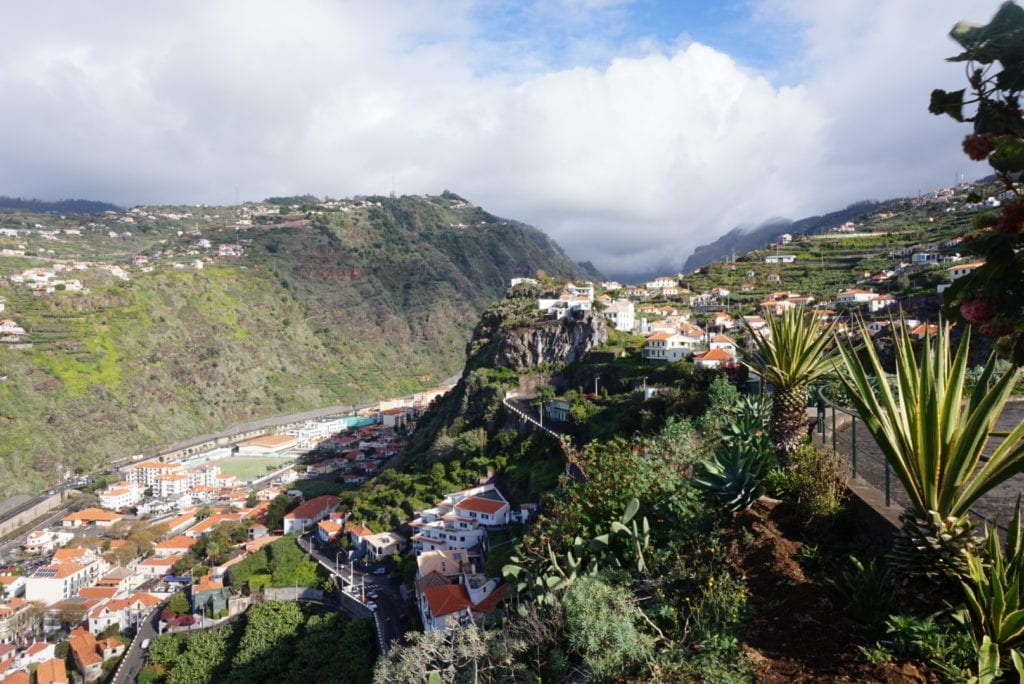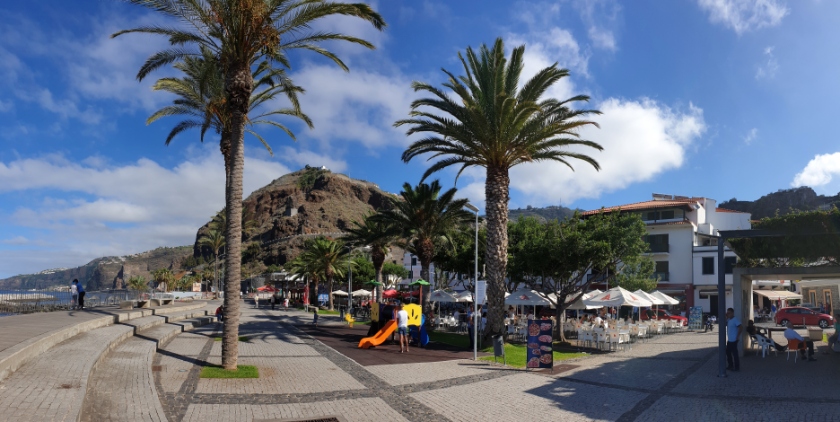 STOP #5: Ponta do Sol pier, beach, promenade and town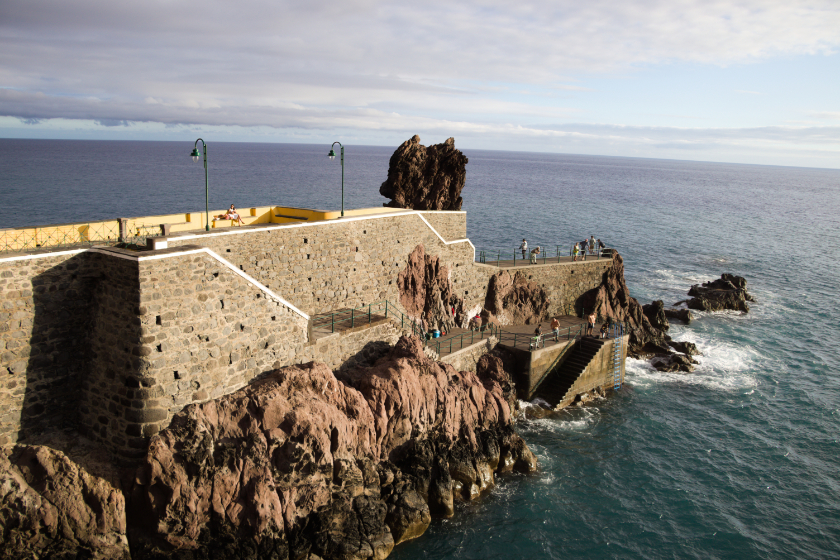 In the vicinity of Ponta do Sol you can also find the famous Cascata dos Anjos waterfall above a road, or the Instagram famous "triangle" hole in the rock.
Please note: When visiting the Cascata dos Anjos waterfall do not climb the seemingly safe roadside wall. This behavior has lead and may still lead to fatal falls.
The south of the island is also a good place to stay in Madeira – the weather in these areas is usually better than in other parts of the island, especially up north.
You may also like:
Madeira Island Bucket List – 20 Awesome things to do in Madeira
Get inspired with our Madeira Island bucket list for all first-time visitors…

And you? Have you already discovered the Banana Trail in Madeira? What interesting places nearby would you add to your travel plan?
Wedding Inquiry Form – Get an offer
Would you like to organize a wedding or another event on Madeira or Porto Santo? Contact the wedding planner >
Swimming with dolphins & dolphin watching on Madeira (+promo code 10%!)
Swimming with dolphins and dolphin watching tours tips & promo code >