Pico do Arieiro is one of the top couple, engagement and wedding photoshoot locations on Madeira Island. It was the scenery we chose for our own wedding shoot in 2017, and it still remains a beloved photo spot.
Warning: Seeing today's gallery might result in a sudden urge to book your tickets to Madeira!
Romantic Pico do Arieiro shoot ♡ Inspiration…
Netherlands-based ladies from Fotostudio Zandvoort came to Madeira in September 2020, together with a Dutch couple eloping on Porto Santo with the help of our English-speaking wedding planner. You can read about their beautiful "coronalopement" story in our post:
You might also like:
As they were staying on the island for over a week, they used this chance to organize more shoots on Madeira. We gave them some tips on the best locations, and they totally fell in love with especially one of these – Pico do Arieiro.
Here are the results of their productive afternoon: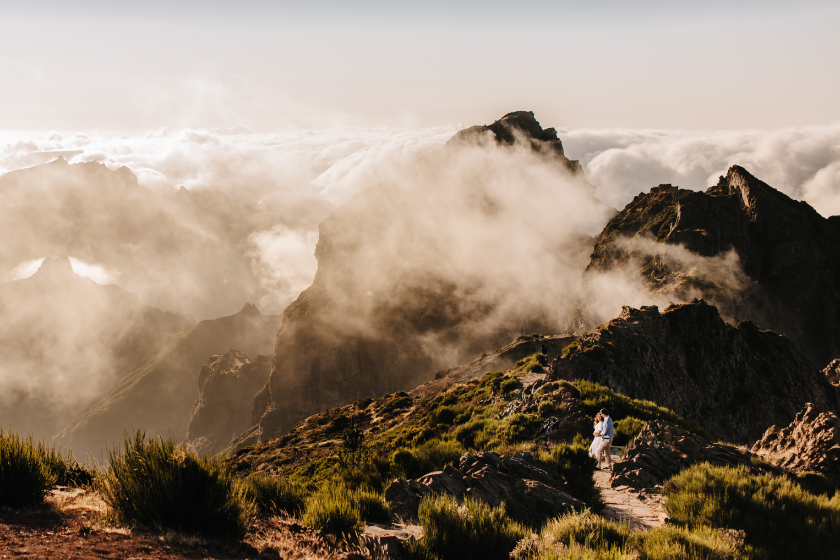 Kudos also to the beautiful couple, who by choosing the right color, flowy clothes, added an extra wow effect to already stunning pictures. Aren't they adorable?
These are just some of our favourite shots. There is much more to see, so check out the entire gallery on the photographers' site: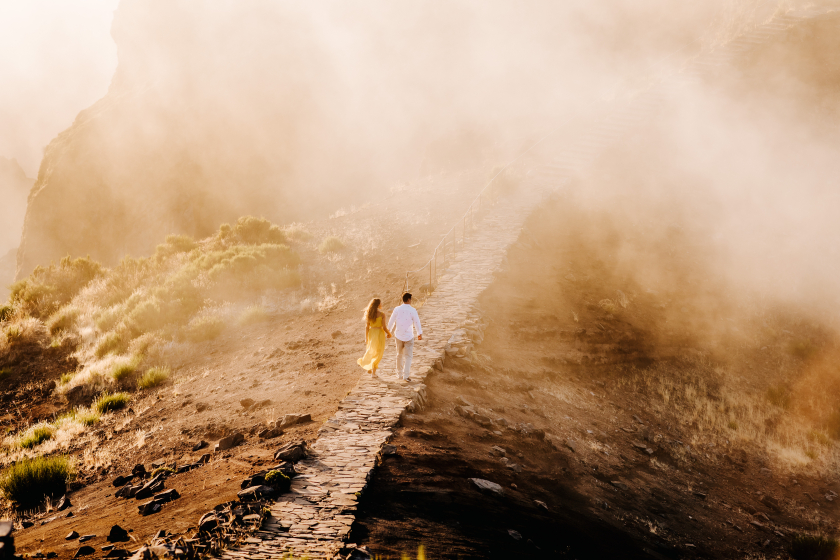 Pico do Arieiro ♡ Useful tips for shoots
As you can see, Pico do Arieiro, which is the third highest peak of Madeira, is one of its most photogenic locations, especially during the sunrise and the sunset.
Here is where it is located:
Pico do Airieiro is easily reachable by car and the surrounding stone paths are rather comfortable, so ladies – you will be fine and won't need to change your special shoes for hiking shoes.
Once you reach the top, you will find many lovely spots on a short walking distance. The sunset-facing path you see in the above pictures is located just nearby the parking, and it is the official start of the PR1 hike towards Pico Ruivo.
Obviously, when planning a photo shoot on Pico do Arieiro, first Google the exact time of the sunset that day, and arrive well in advance. You also need to be lucky with the weather. The good news is that there is a webcam broadcasting live weather conditions:

Webcam Pico do Arieiro – Webcams – Portal NetMadeira
Webcam colocada no Pico do Arieiro, terceiro pico mais alto da ilha da Madeira com 1818 metros de altitude …
The webcam is very helpful – can save a lot of time and sometimes… disappointment. However, I wish everyone perfect weather conditions and no sudden scenery changes.
Picture credits ♡ Fotostudio Zandvoort
Those beautiful pictures were taken by Josi (Photographer) & Sharon (Videographer) from Fotostudio Zandvoort. They are English-speaking Dutch wedding photo & videographers, ready to follow the couples to their dream wedding destinations. They loved visiting the Madeira Archipelago, so especially if you come from the Netherlands, and if you would like them to capture your special event, do not hesitate to contact them:
A friendly reminder: All pictures in this article are © Fotostudio Zandvoort and just like all pictures on our site, shall not be reproduced, copied, published elsewhere or edited without the author's permission.
We would like to thank Josi & Sharon for letting us feature this beautiful part of their portfolio & share it with the world!
Would you also like to organize a destination wedding with the help of local, English (German, Dutch, Polish…) speaking wedding planner? Send your wedding inquiry to get an offer.
Are you a visiting elopement photographer looking for tips or hoping to have your work featured – contact us!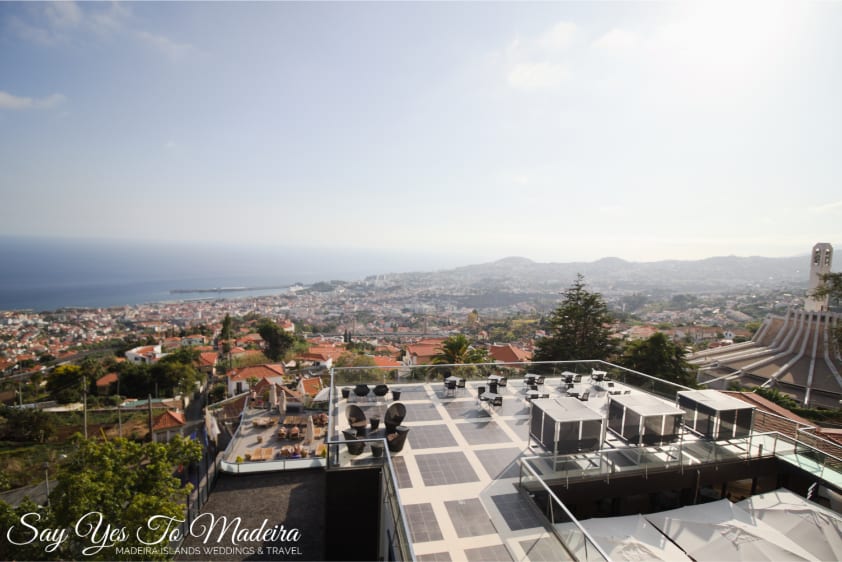 Wedding venues in Madeira: Panoramic views & arrival in a… wicker sledge
The beautiful, modern, panoramic terrace of Quinta Mirabela in Funchal, Portugal will be a great wedding ceremony setting, but it is not the only thing that makes this place… Read more…
Wedding venues in Madeira: Oceanview Altar at the Porto Mare
If there is one hotel on Madeira Island that has a truly overseas destination wedding vibe, that would be in my opinion Porto Mare. Read more…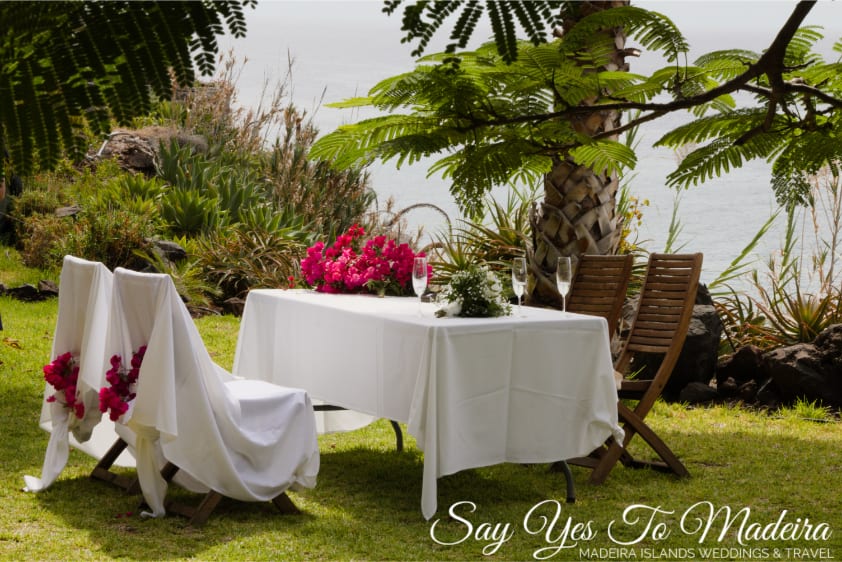 Off the beaten path wedding venues in Madeira: Unique Fajã dos Padres
Marta was one of the first brides who contacted me regarding getting married in Madeira. A year later, I was really happy to participate in their small and informal…